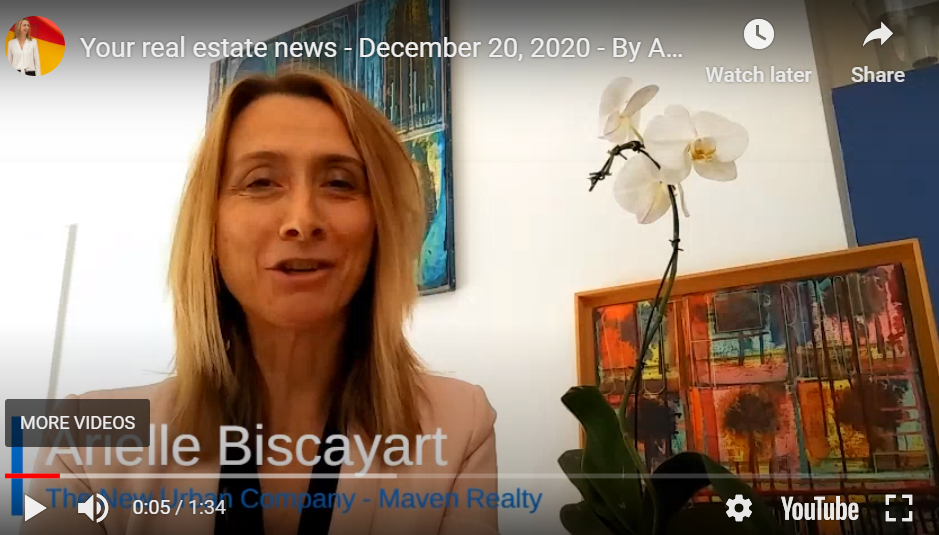 Did you know that mortgage rates fell even lower these past few days ?
They are at a historic low and the US Federal Reserve will keep them low throughout at least 2021 in order to boost the economy despite the pandemic growth and the challenges that are faced by many individuals and businesses.
Expect a real estate boom.
Watch this video, please like and subscribe.
If you are looking for a mortgage broker or need information about the current residential or commercial real estate markets, please contact me :
Arielle Biscayart, The New Urban Company, A Maven Realty Team.
Ph : + ( 1 ) 305-303-1218 @ariellebiscayart [email protected]