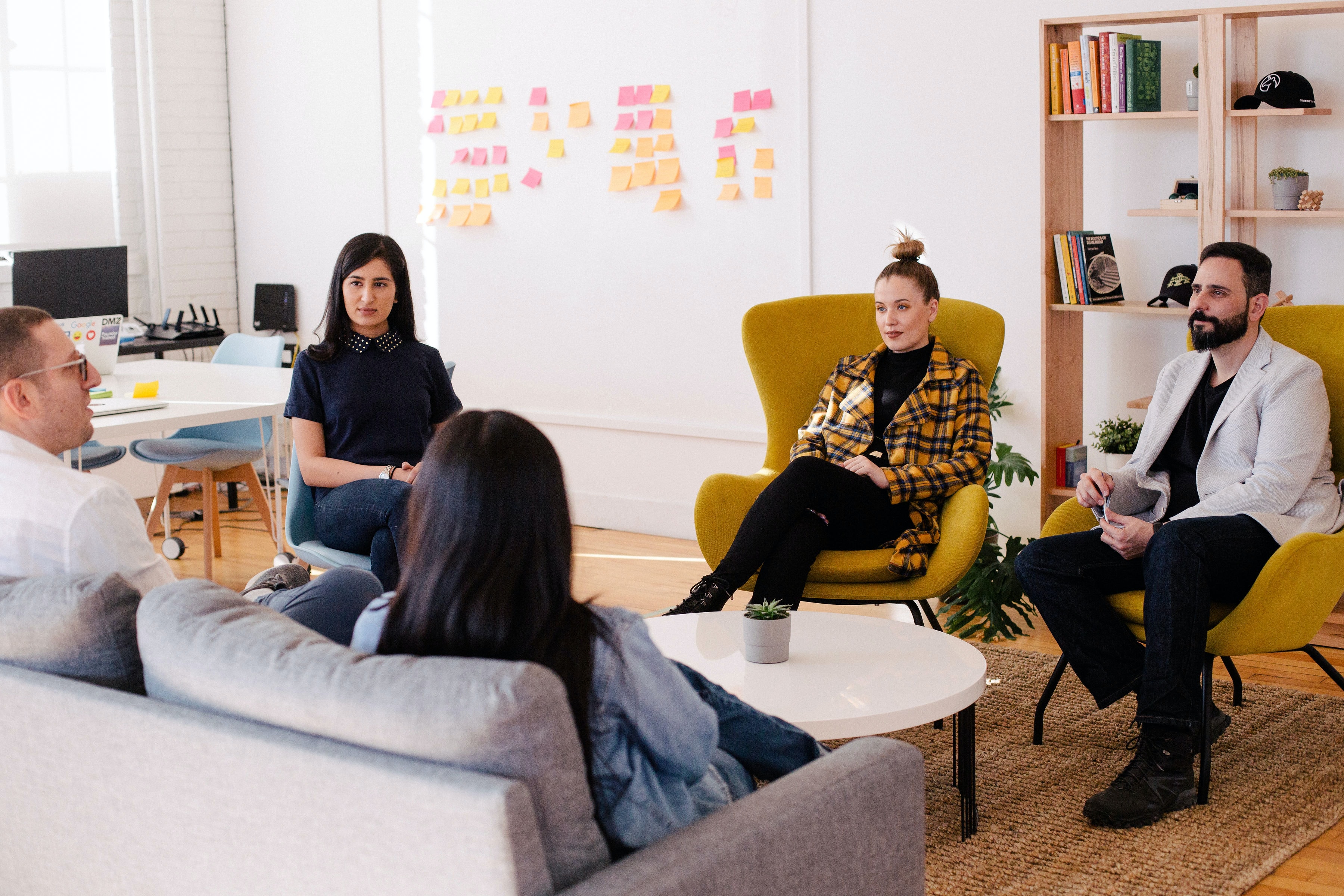 For those who were able to work from home for 12 to 15 months, negotiating a hybrid schedule with their employer and allowing a combination of remote work from home and work at the office can be a way to re-connect with their peers and their company culture, while avoiding too much commute to and back from the office.
Despite the headlines, the hybrid work option does not seem to be so popular amongst employers as they witness a decrease in unexpected fresh ideas and events, as well as relationship building when their employees are not working from the office.
Some employees seem to be pushing back their return to the office.
Everyone has had a very specific experience of the pandemic, which changes dramatically for those who lived and worked alone, experiencing lasting isolation to those who worked from home with children; experiencing congestion adn often a lack of privacy. In addition to this, if you had the people who stayed healthy and who have not experienced any loss due to Covid vs those who experienced sickness and/or loss, you get very different experiences of the pandemic.
LoopNet wrote an insteresting article about what employers can do to motivate their employees to return to the office by speaking with Joanna Hoffschneider, a business consultant, trainer and coach who helps individuals and companies with their career and business strategies, and who has been on the front line of the hybrid work debate throughout the pandemic.
She has worked with employers and employees and discussed with them a wide range of issues during the pandemic such as declining business and loss of income, new creative opportunities, shock and grief for those who experienced death in their immediate circle, loneliness from those who had to stay home by themselves for months, stress for many and exhaustion for those who juggled between work from home, children attending online school while taking care of the home.
Most employers do not want to implement a hybrid solution for work and many employees want to keep working from home part of the week.
Based on her conversations, Joanna Hoffschneider's main ideas for attracting employees back to the office include:
Provide reliable Wi-Fi, acoustic privacy, personal space and free food.
Create spaces for individuals and mentoring opportunities.
Adjust your dress code.
Honor your culture.
Trust your employees at a scale you can absorb.
For some employees, working from home meant more flexibility to move the laptop around the home in order to find better places for acoustic privacy during online meetings or personal spaces to take breaks.
For those working from home in congested or busy spaces, they too looked for quiet spaces that were often located outside of their homes.
The ability to continue to do these things in a flowing environment at the office will reduce the concerns of many employees, especially those who have had traumatic COVID-19 experiences.
Arielle Biscayart - Maven Realty
Ph : + ( 1 ) 305-303-1218 - [email protected] - @ariellebiscayart on Instagram - arielle_sells_miami on TikTok
Photo by Leon for Unsplash