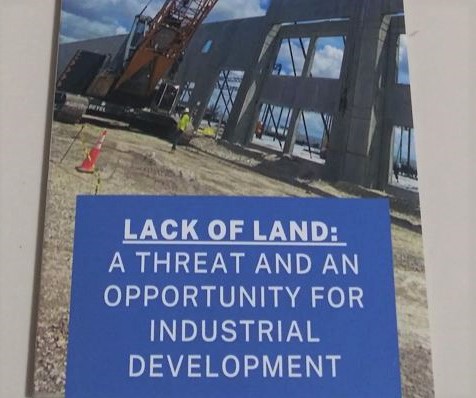 I attended an eye-opening and very informative presentation and panel discussion on October 20th, coordinated by CIASF ( Commercial and Industrial Association of South Florida ) about the current industrial real estate market in the tri-county area ( Miami-Dade, Broward and Palm Beach ).
The South East Florida industrial market is really hot as demand has been much larger than supply throughout 2020 and 2021.
As a consequence, selling and leasing prices of industrial land ( for warehouse or flex space uses ) as well as industrial properties have sharply increased in a short period of time.
The name of the presentation I attended confirms it : " Lack of land : a threat and opportunity for industrial development".
The amount of available land for warehouses is quite limited in South East Florida as this region has the Everglades on the its West side and the beach on its East side.
The pandemic and the related boom of online shopping have accelerated the need for distribution and logistic centers.
Large parcels of land, golf courses and older manufacturing facilities are repurposed into Class A, fully AC, 32+ high ceilings and are 70% to 100% fully leased 6 to 8 months before being delivered.
The main reasons behind this boom in industrial real estate are :
The rise of online shopping related to changes in consumer behavior during the pandemic
Population growth ( The Miami area has experienced the fourth largest population growth in the US )
Job growth ( new regional headquarters opened during the pandemic Miami International Airport has the largest international cargo volume in the US
Cruises ( Bookings are expected to increase by 30-35% in 2022 vs 2019 )
The increase of new residential developments ( expanding the need for storage of furniture and construction supplies ).
The lack of available land pushes industrial developers and investors to become very creative and optimize or change the use of existing properties to turn them into brand new warehouses.
A few examples of previous uses were mentionned during the panel discussion such as an old race course, a golf course, lake, an older operating lumber factory, old Class C warehouses, junk yards.
This trend is not going to stop anytime soon, therefore, if you find a warehouse that is close to what you are looking for, make sure you are getting the help of a knowledgeable real estate agent and an attorney as you will have to move fast and make a great offer as soon as possible.
For more info about average sale or lease prices per square foot or if you wish to find out how much your warehouse is worth, in US dollars or in cryptocurrency, feel free to reach out to me :
Arielle Biscayart - Residential and Commercial real estate at Coldwell Banker Realty.
@ariellebiscayart on Instagram - arielle_sells_miami on TikTok - [email protected] - Ph : + ( 1 ) 305-303-1218.