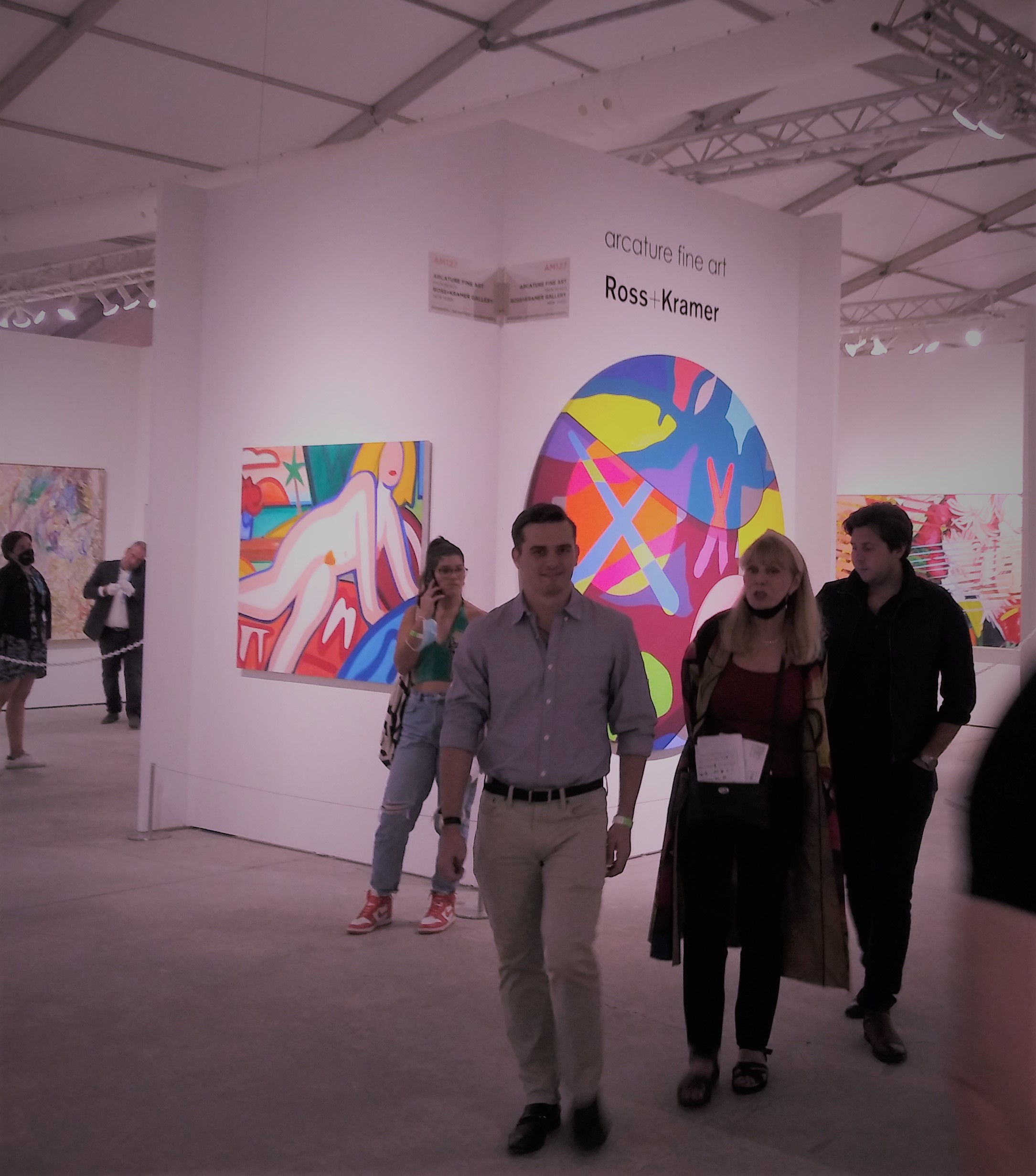 In a recently published article by Miami Today, Miami International Airport has seen an average of 5,000 international passenger arrivals daily since international incoming travel restrictions were lifted on November 8th ( for vaccinated travelers ), and totals of international travelers flying into Miami now surpass 2019.
Also, new international flights to Amsterdam, Holland; Casablanca, Morocco; Chetumal, Mexico; Dublin, Ireland; and Montreal, Canada are beginning.
For years, the first week of December has been known as the Miami Art Week; dozens of contemporary art fairs including the internationally recognized Art Basel Miami Beach fair, art talks, events and parties pop-up everywhere in and around town during the first days of December.
After the cancelation of in-person art fairs last year, due to the pandemic, the art shows have returned this year; enhancing the excitment from art lovers and collectors, gallery and hotel owners, real estate developers and agents to enjoy the shows, the fun and the new business opportunities.
I have a few visiting clients who work in the art industry and I am glad to have a chance to catch the opportunity of the returning art fairs to meet with them and discuss the current real estate market trends.
Developers have coordinated events to attract buyers during the art week. Asking prices for some residential and commercial properties for sale have even risen to leverage on the opportunity of the return of new potential high price clients.
As the Miami area increasingly markets itself as a tech and art hub, some shifts are taking places.
As an example, the pandemic has pushed collectors, local museum and galleries as well as local artists to do some instrospection and reflect on new ways to focus more on local artists and on the creative force that is already here, instead of primarily highlighting out of state or out of country artists. As underlined by an article published this week by The Miami Herald, Overtown-born and raised Reginald O'Neal is rapidly emerging as a local art star and has an exhibit at the Allapattah-based gallery Spinello Projects.
Another example of expanded focus on Miami these days also lies on the convergence of art and techt hrough the growth of the art NFTs or digital art collectibles, which sale is recorded on the blockchain, is creating buzz, curiosity and new deals. SAs a matter of fact, I was very inspired by an online speaker series created by Art Basel Miami Beach named " Human + Machine : NFTs and the ever-evolving world of art", in partnership with Tezos, showcasing how art NFTs are creating a new ecosystem for artists, art lovers and art institutions.
If you are comptemplating the idea of selling your residential or commercial property in South East Florida, targeting rerturning art lovers and international buyers, feel free to reach out to me to discuss the current real estate market trends as well as your marketing options:
Arielle Biscayart - Traditional and crypto real estate sales - Coldwell Banker Realty
Ph : + ( 1 ) 305-303-1218 - [email protected] - @ariellebiscayart on Instagram - @Athomeinmiami on Twitter -
@arielle_sells_miami on TikTok - Arielle Biscayart on Youtube