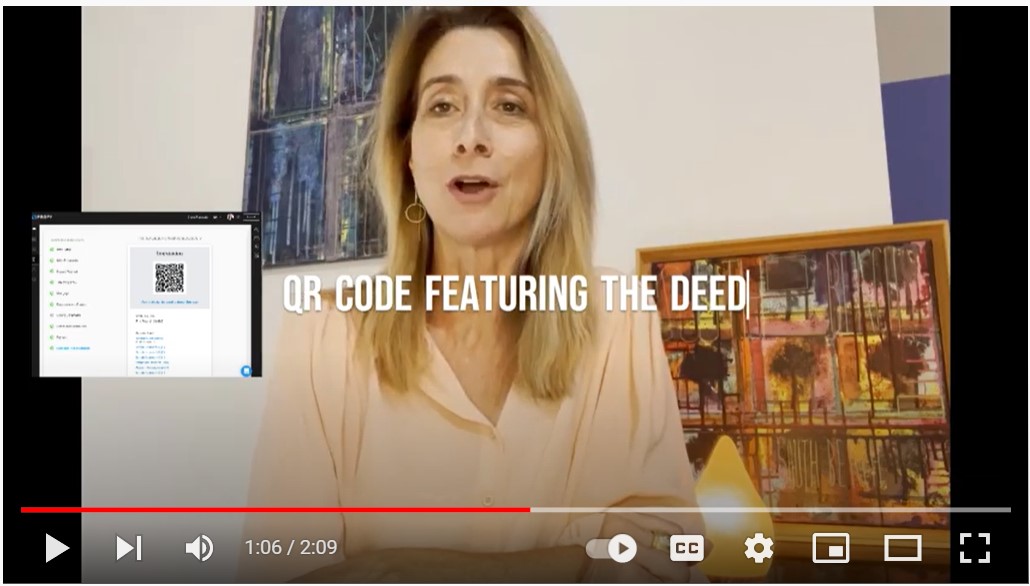 I am really excited to now be a Crypto Certified real estate agent ( see photo of my course certificate below ).
As Web3.0, metaverse, crypto, blockchain, and NFT are words which are getting more mainstream, I felt like jumping on this opportunity to better learn the concepts, tools and technology that link blockchain to real estate.
I wrote a post about some of the ( continuously evolving ) ways blockchain is impacting real estate transactions, ownership and liquidity on this blog a little while ago.
I want to help you and my clients to better understand the opportunities created by blockchain and cryptocurrency on the real estate industry; how disrupting this is and how you can take advantage of it by reaching out to me for guidance.
This Youtube video will highlight some of the reasons why working with a tech savvy and blockchain-friendly real estate agent can allow you to sell your properties for sale at a higher price and in just a few clicks.
For sellers:
I help you market and sell your Southeast Florida residential and commercial properties to US dollar and crypto buyers.
Also, I can guide you to sell your properties as an NFT; getting the highest possible bids through an online auction process and sell them in a few clicks vs in weeks for a traditional sale.The title transfer and deed will be recorded on the blockchain, which allows to easily verify who the owner of the property is.
The first property NFT in the United States took place on the West coast of Florida a few days ago, disrupting the traditional offer/counter offer process of a regular real estate transaction. The property NFT sale led to an online auction and the selling price was higher than the listing / asking price.
This marketing and selling option is a true revolution in the industry. It requires specific guidelines and knowledge, to work with an agent who understands the process, however it allows sellers to cast a wider net of potential buyers with the possibility of getting higher offers than the original asking price.
For buyers:
I help you use your US dollars or crypto to purchase a property. I can also connect you with a crypto-friendly lender to be able to use your cryptocurrencies as collateral for a mortgage.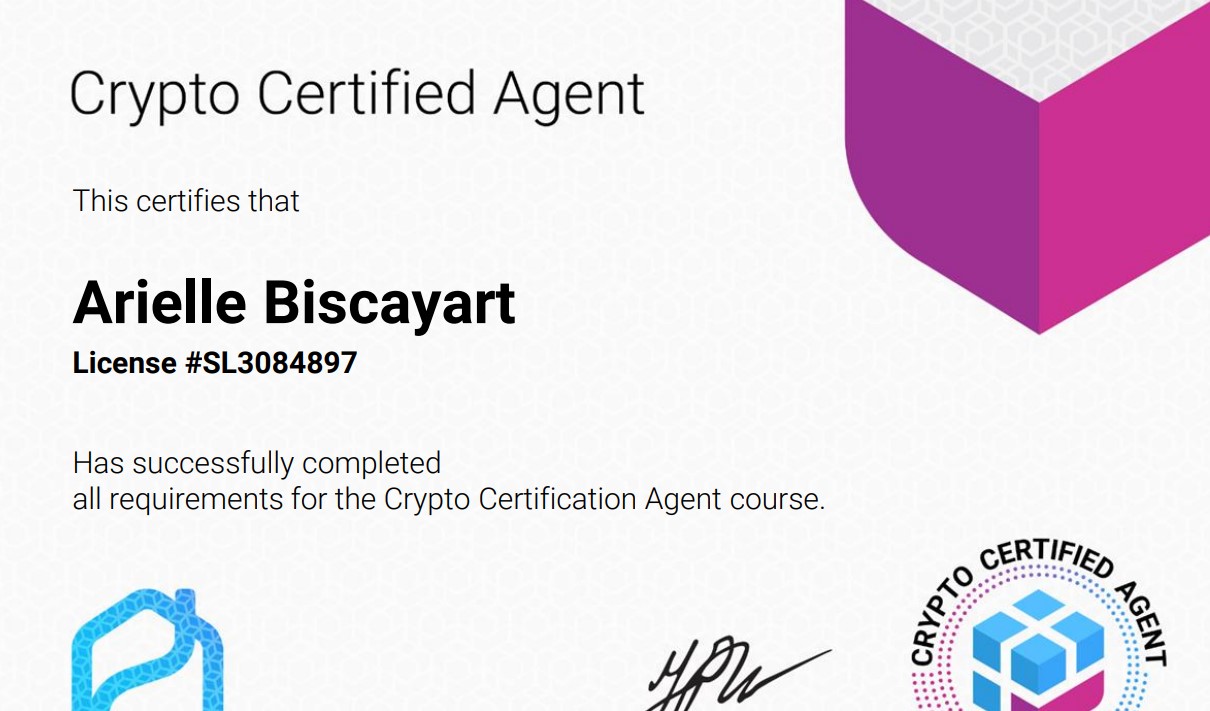 For more information or for a consultation about crypto and real estate, tokenization, property NFTs and the Metaverse, feel free to reach out to me: Arielle Biscayart - Coldwell Banker Realty:
Ph: + 1-305-303-1218 [email protected]
Instagram: @ariellebiscayart Twitter: @athomeinmiami